Advertisements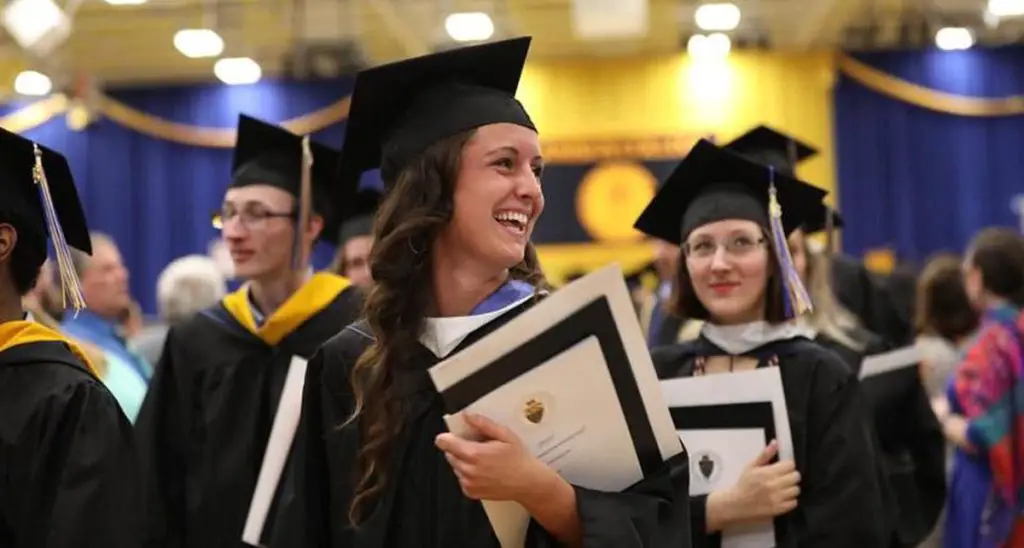 The internet is a great place to look for a variety of international scholarships. Many of these international students' scholarships allow you to apply immediately online, which means you may potentially apply for dozens of scholarships including but not limited to adopted children, fellowships, and grants as an international student in only a few hours. However, a larger application pool reduces your chances of receiving financial help, but to win, you must take part.
Here are some fully funded scholarship programs you can apply for:
1. Scholarship for Emerging Global Leaders from American University (AU EGLS)
In general, the AU EGL scholarship covers all billable AU costs (full tuition, housing, and board) for one international student who will need a visa to study in the United States (ideally, an F-1 or J-1 student visa). Costs other than tuition and fees (such as required health insurance, books, plane tickets, and other expenses, which total about US$4,000 per year) will not be covered by the scholarship.
How to Apply: To be considered for the AU Emerging Global Leader Scholarship, complete the online application found at the link provided below and submit it.
APPLY HERE
Advertisements
2. Masters Scholarships for African Students at Georgetown University
About the Scholarship: The Master of Science in Foreign Service (MSFS) is a two-year, full-time graduate degree program in international affairs. Among the topics covered by the courses are international relations, global commerce and finance, statistics and analytical tools, and historical perspectives on the world. Aside from that, students choose a specialization, such as International Relations and Security, International Development, or International Business, to further their education.
How to Submit an Application: Applicants who wish to be considered for the scholarship must submit all required application materials (online application, personal statement, official transcripts, and test scores, letters of recommendation). The scholarship will be awarded based on the quality of the student's application during the admissions process, among other factors.
APPLY HERE
3. AAUW International Fellowship in 2022/2023. (Masters & Doctoral program in USA)
Regarding the Award: Women who are neither citizens nor permanent residents of the United States are eligible to apply for AAUW International Fellowships, which are granted for full-time study or research in the United States. Graduate and postgraduate study at recognized universities in the United States are encouraged.
Awards are worth a certain amount of money.
Advertisements
• Fellowship for Master's or First Professional Degree: $18,000
Twenty thousand dollars in doctoral fellowships.
• Fellowship for Postdoctoral Research: $30,000
How to Submit an Application
If the deadline occurs on the weekend, applications, supporting papers, and recommendations will be received on the next business day after the deadline has passed. The exact submission deadline will be specified on the online application and recommendation form.
CLICK HERE TO APPLY
4. Scholarships award by Clark University
Undergraduate students can apply for Clark University Presidential Scholarships as part of the University's ground-breaking Liberal Education and Effective Practice (LEEP) education model, which combines a rigorous liberal arts education with authentic engagement in the world and the workplace for undergraduate students.
If you are an overseas student applying to Clark University for your first year of undergraduate study, you may be eligible for one of the University's merit-based scholarships.
How to Submit an Application
If you are interested in the Presidential Scholarship, you may indicate your interest by checking the appropriate box on the Common Application (available after Aug. 1).
You will then get full instructions on applying for the scholarship, including the subjects for the two short essays. Candidates who applied for Early Action, Early Decision, or Regular Decision must submit their essays by the first of February to be considered.
Students will be informed in March whether they have been chosen to participate in the interview process.
APPLY HERE
5. Obama Foundation's Emerging Leaders Program to study at the University of Columbia.
The award has a monetary value of:
monthly stipend to help with living costs in the city of New York
A fully furnished studio apartment in the heart of Columbia University's campus.
Tuition and expenses for up to four courses at Columbia University are covered by this offer.
Comprehensive medical, dental, and life insurance coverage for the length of the program.
Air transportation to and from the home country, as well as any program-related activities
Leadership development programs, coordinated by the Obama Foundation, that will assist scholars in gaining real-world skills, techniques, and experiences that will allow them to extend the impact of their work when they return to their home countries.
CLICK HERE TO APPLY
6. Knight-Hennessy Scholars Program in 2022 for high-achieving students.
About the scholarship: In order to develop a new generation of global leaders, the Knight-Hennessy Scholars program annually identifies a group of 100 high-achieving students from around the world who have demonstrated leadership and civic commitment. These students will receive full funding to pursue a broad-based graduate education at Stanford, with the ultimate goal of developing a new generation of global leaders. The Knight-Hennessy Scholars Program is the biggest fully endowed scholars program in the world, with more than $1 billion in endowment funds.
For further information, please see the program's website: APPLY HERE
7. Rotary Peace Fellowships for Masters and Professional Programs in 2022/2023 are fully funded by the Rotary Foundation.
A total of 100 people from all around the globe are selected by Rotary International each year to participate in fully supported academic fellowships at one of its peace centers. These scholarships cover all of the costs associated with internships and field studies, including tuition and fees, housing and board, round-trip transportation, and any other related expenses.
How to Submit an Application:
Before submitting an application, it is essential to complete the Application Process on the Fellowship Website (see link below).
APPLY HERE
8. Scholarship from MasterCard Foundation
Every year, the MasterCard Foundation Scholarship provides deserving students from all across Africa with the chance to pursue their academic goals in a supportive environment. A large number of these students are recruited from the poorest sections of society, many of whom are very talented, but whose desires may be stifled by a lack of the financial resources to carry their ambitions through to fruition.
This is a program that encourages the best traits in its students, such as high academic standards, leadership abilities, and a desire to improve our communities. To become a scholar, you must be academically sound, possess strong leadership abilities, and show a desire to make a positive difference in the lives of others around you.
The Foundation's partner institutions and non-governmental organizations handle the entire process of becoming a scholar. Follow up on all of your questions and application information with the institution of your choosing.
How to apply: For application information, watch the video: VIDEO
9. Fulbright scholarship program(Masters & PhD)
Graduate students, young professionals, and artists from all over the world may study and do research in the United States via the Fulbright Foreign Student Program, which is sponsored by the Ford Foundation. Applicants for the scholarships must be studying for a Master's or PhD degree, although they may also be applying for grants for non-degree postgraduate courses. Under this program, students and researchers will spend one or more years studying and conducting research at universities in the United States or other suitable institutions.
The Fulbright program offers money for the length of the study, which increases the value of the scholarship. Tuition, textbooks, flights, a living allowance, and health insurance are all covered by the award. For further information on the specific scholarship advantages, see the official website.
Instructions for Applying: All applications to the Foreign Student Program are handled by binational Fulbright Commissions/Foundations or United States Consulates and Embassies throughout the world. As a result, international students must submit their applications via the Fulbright Commission/Foundation or the United States Embassy in their native country.
For more information, click HERE.
10. Scholarship Program for the Japan World Bank Group and Other Organizations
Detailed information about the scholarship: The Joint Japan/World Bank Graduate Scholarship Program (JJ/WBGSP) is open to women and men from developing countries who have relevant professional experience and a history of supporting their countries' development efforts and who are applying to a master's degree program in a development-related field.
After completing their degree, developing country students make a commitment to return to their home country to put their newfound knowledge to use and to make a positive contribution to the social and economic development of their home nation.
Benefits of the scholarship: The JJ/WBGSP scholarship offers yearly grants to help students pay the costs of earning a master's degree or its equivalent. Unless the academic program lasts for more than a year, the awards are only valid for one year. If the program lasts longer than one year, the awards may be renewed for a second consecutive year or a portion thereof, provided that the student maintains satisfactory academic performance in the first year and that funds are available.
How to Apply: Applicants are highly urged to submit their applications via the online application form, which is accessible in English, French, and Spanish languages.
Before submitting your application, it is critical that you carefully read all of the directions in all of the application papers.
For more information, click HERE.
Having listed ten fully-funded scholarship programs for international students, it should be noted there are more fully funded scholarship programs out there you can apply for.